UPDATED LOYALTY PROGRAM "7KRASOK- Privilege "!
Becoming a member of the "7 KRASOK" loyalty program is easy!
Make a one-time purchase of any cards in the amount of 7.000 rubles or visit any SPA-program from 2 hours.
Get a bonus card and save up to 10% of bonuses from the cost of SPA-programs.


Read more about the loyalty program "7KRASOK-Privilege"
Pay with bonuses 50% or 100% of the 16 best SPA programs cost in the salons of any category to the Masters of any category!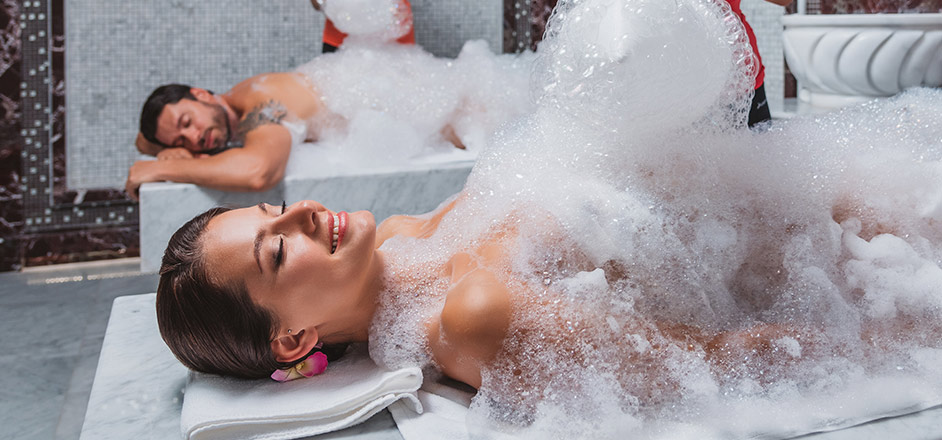 • Attend salons at an advantageous price list "Classic"!
In all "7 KRASOK" salons there are 2 price lists depending on the time of visiting the SPA-program. We advise you to visit salons at an advantageous price "Classic", which allows you to save up to 15% of the SPA-program cost. The visiting time of the price list "Classic":
– Standard and Premium salons from 10:00 to 15:00 (weekdays), from 10:00 to 12:00 (weekends and holidays)
– Luxury salons from 03:00 to 13:00 (daily)
• Loyalty program – save bonuses and spend for your pleasure!
Join the Loyalty Program "7 KRASOK"! Holders of Privilege and VIP Privilege bonus cards can save 3-7% or 4-10% of the check amount and pay 50% or 100% of the 16 selected SPA programs cost.

• Club "Larks" – cards with the possibility of saving 15% -20% -25%!
Deposit cards "Orange juice", "Green tea" and "Cappuccino" are valid in all salons Standard and Premium categories for Masters of any category for any SPA programs. Discounts of 15% -20% -25% are provided when booking program for 10:00 using card (in round the clock salons from 6:00 to 10:00).

• Card "Luxury Club" – discounts up to 25% in the salons of the Luxury category!
Deposit Club card "Luxury Club" allows you to visit any SPA-programs in Luxury salons "7 KRASOK in Moscow City", "7KRASOK on Arbat" and "7 KRASOK on Patriarshih" at a special price – 25% DISCOUNT daily from 06:00 until 11:00, and only 10% DISCOUNT at other times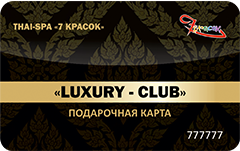 • Discounts up to 20% for the accuracy of visit using "My Time" card!
For the accuracy of visit using "My Time" card (like a movie ticket) you get a 10% discount (during the promotions -20%) for any program and to the Master of any category. You can buy a card in any salon "7Krasok".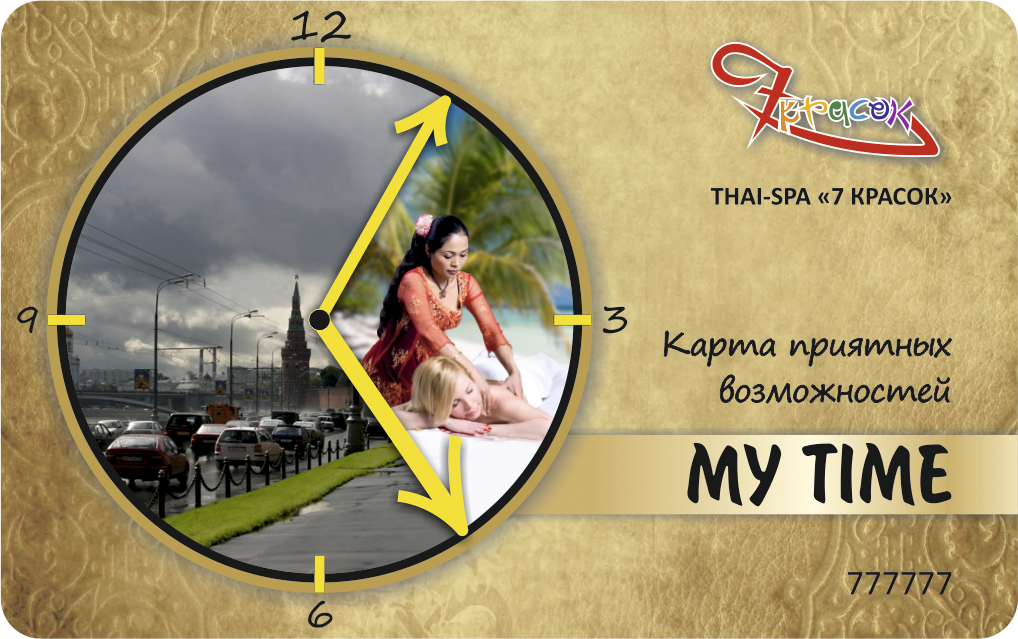 • Convenient deposit cards and SPA courses – bonuses and gifts for You!
"7KRASOK" created a collection of convenient deposit gift cards and courses for SPA programs with BONUSES from 5% to 42%, GIFTS in the form of premium SPA services.
• Follow the promotions and special offers on our website and in social networks!